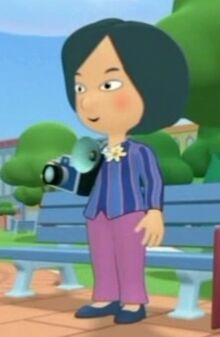 Jasmine Chung is a reporter who works for the Sheet Rock Hills Herald, a newspaper business. She appeared in "Best Repairman" to interview Manny for his handyman business as tools try to do anything it takes for them to be in the paper too. Jasmine also appeared in Big Race as a news reporter.
Ad blocker interference detected!
Wikia is a free-to-use site that makes money from advertising. We have a modified experience for viewers using ad blockers

Wikia is not accessible if you've made further modifications. Remove the custom ad blocker rule(s) and the page will load as expected.